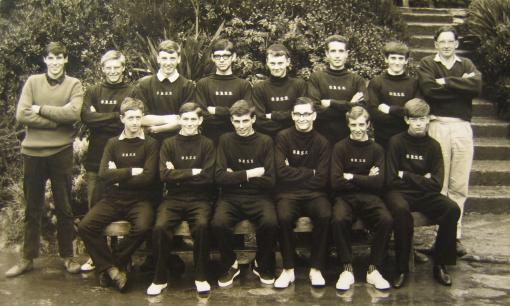 I was on course no 272/59 at Aberdovey in September 1967.

It's hard to say just what effect Outward Bound has had on my life - but one thing is certain: the experience sparked off a lifelong love of the outdoors, especially the sea and the mountains. I've been fell-walking with friends, including my wife, in the Lake District or Snowdonia every year since 1977 and recently have branched out to include the Alps and Himalayas. So the passion has not diminished over the years. This year I hope to trek up Mera Peak, Nepal (6476m) while I still have the legs and lungs for it!

Photo: My watch team (Rodney) from the 1967 course. Our instructors (in the photo) were, I recall, Messrs Fothergill and Fletcher.