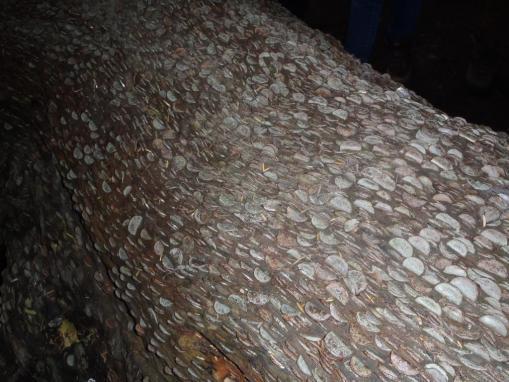 As a shallow 14 year old girl coming from the city, I was shocked by what I was to experience during the 2 courses I attended in Aberdovey and Ullswater.
I had little knowledge of just how beautiful our country can be and how much there is to be proud of, and this in itself was a totally new and profound experience for me. On the courses, I realised that I should grasp every opportunity available to me. I learnt vital life skills such as; physical, social, and survival skills. It has also opened yet another window of opportunity to me.
Outward Bound has benefited me immensely by helping me unlock my full potential, and pushing me out of my comfort zone, to make me do things that I would never have thought to do. The activities which we did there you would never think someone like me would do normally. It was amazing.
I have to admit at first I shocked by what was being thrown onto me, I thought it would have been a lot easier and a stroll in the park but boy was I wrong. I was put to work with people who I hardly knew. At first I was disheartened, with no friends in my group, and all these tough activities being thrust onto me but I found by this happening, I developed the key life skills I have mentioned before. My confidence was boosted and I learnt to stick every challenge out to the end no matter how hard it became for me, it was a real eye opener. By attending this course I developed on my 'protesting' attitude and various other skills that this remarkable trust enables us to develop on. I and all my peers all express the same views about this amazing course.
I would like to thank my instructor Mick in Aberdovery and Ian in Ullswater, who although was tough as old boots, inspired me to carry on throughout the course I attended. The instructors were key role models through the course.
I would also like to thank HSBC bank for helping with the funding and the mentors from HSBC who also came with us; Blake and Sandy.