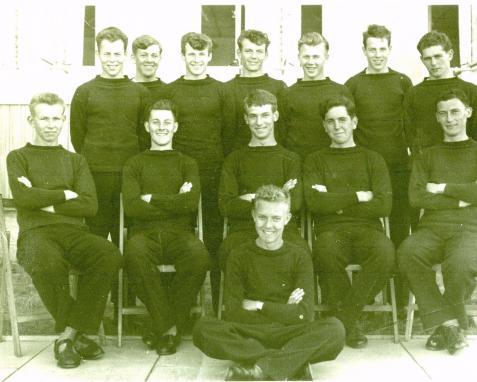 I attended Outward Bound Sea School at Burghead Morayshire, Scotland in 1959.

My company sent me there at the age of 17. I had already been in employment for two years having left school at 15.

The functioning and principles of the Outward Bound School were certainly alien to my lifestyle at that point, identified by a report sent to my company, which stated "our first impression of this boy was of a dance hall and juke box type". Thankfully the rest of the report was satisfactory.

The Outward Bound learnt me a lot about myself, teamwork and consideration for others, along with respect for authority and the challenges of nature both on our sea and mountain expeditions.

In a relatively short time, I overcame great challenges and feel this experience acted as a cross roads in my life, what continued into both a successful career and more importantly a very happy family, having just celebrated 45 years of marriage.

I am certain that Outward Bound at the age of 17 was the turning point of my life.

I would be very happy to share some of my experiences within a community of Outward Bound participants.

Graham Gibson, Barnsley, South Yorkshire (back row, 3rd from left).