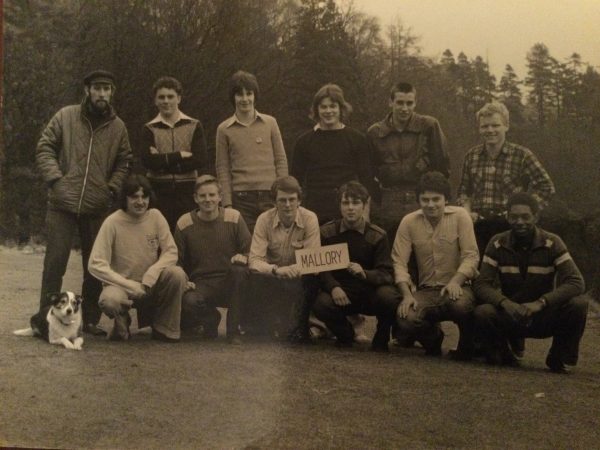 My motivation to leave my story was the recent discovery of my badge, log book and photos of my time at Eskdale Green after being sponsored by my employer to attend a three week course from 10th to 31st March, 1979. After arriving late (thanks to British Rail) several of us enjoyed a quick supper then off to the dormitories. My patrol team was Mallory and I still remember the diverse range of team members who came together for our three week "holiday" under the supervision of Ian Peacock and Bill Bentley.

The course was a great experience for me, I really enjoyed the variety of different activities we performed and pushing myself to achieve the objectives set for us. My highlights were camping on the high fells, cooking on the Trangia stove, ice-axe training and the final expedition from Glenridding to Eskdale Green. There was also a great day of climbing in Borrowdale where a few of us climbed Little Chamonix using a multi-pitch climbing technique.

We all had a few tough days during the course. The weather was, at times, very challenging with strong winds, snow and low temperatures. I remember one morning on the high fells waking up to eight inches of snow after a night of gale force winds but these were the experiences that made us stronger, believe in ourselves and develop our confidence.

Happy memories include the small Post Office just outside the main gate for Lion bars, Derek and his immense pride in Nottingham Forest, Elvis Costello and Oliver's Army, a spoof "This is Your Life" sketch at the Farmers Party and completing the course.

The overall experience was fantastic and most definitely made a significant impact on my life and my future.