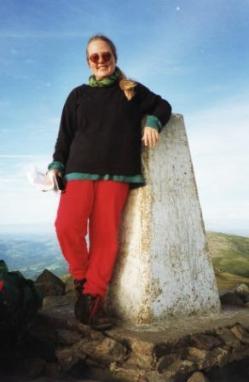 My Mum's gift to each of her children was an Outward Bound course: she reckoned this would be a passport to new found experience and hopefully a sense of personal achievement. She was right.

I headed off to Aberdovey in Wales in the summer of 1994 to discover who I was and what I could be. It was not easy. Each day - and they were long days - were filled with teeth clenching, fear inducing, courage finding and awesome "I did it!" moments. There are two memories that stand out. First was abseiling down the cliff at Barmouth and not realising I made the bottom, until I was laying full length on the ground. (I climbed up and did again.) The second was reaching the summit of Cader Idris to enjoy the sunrise after an uncomfortable night sleeping amongst the sheep.

I now run my own training and development business, which focusses on self awareness and encourages people to find their voice through active listening, team working, leadership and group facilitation skills. It's a process that is very similar - knowing yourself, knowing your boundaries, understanding your potential and embracing change. For anyone who is interested in my work, please check out www.whoareyounow.co.uk

Outward Bound is special and, like my Mum, I too will give my son and daughter that same opportunity to live beyond their dreams.