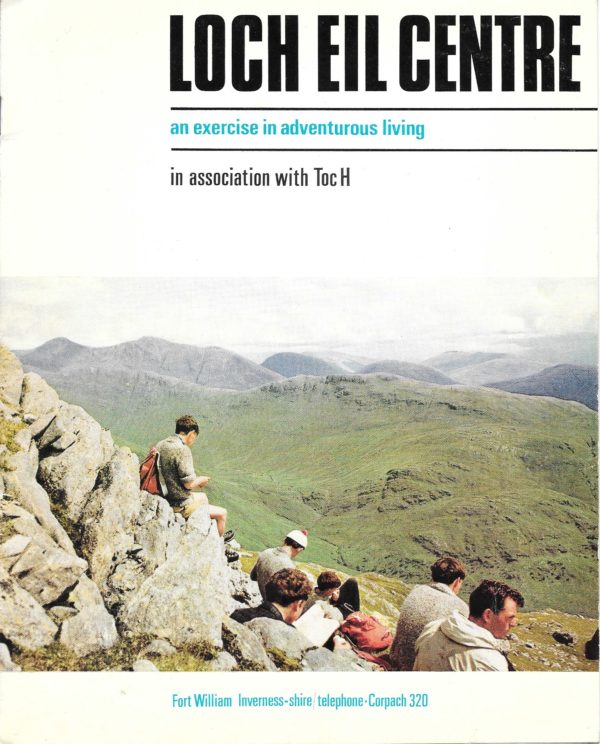 In May and June 1968, as a 15-year old, I had a glorious month off school at the Loch Eil Centre, then run in association with Toc H.

There were 60 of us, from the rough and tumble of Glasgow, divided into 6 'clans' of 10 boys. Ours was Clan Cameron, and our instructor Mr Logan. We had a great variety outdoor activities - sailing, canoeing, forestry, map and compass work, first aid, camping and expedition and also some indoor activities art, music, films.

I still have the leaflet advertising the centre, the report written about me by Mr Logan and, perhaps most precious, my logbook complete with hand-drawn route maps of the various walks. The final, 4-day long expedition we undertook started at Glenfinnan, turned down through Glen Pean to the eastern shore of Loch Morar and back to Arieniskill.

Each day a different member of the clan was appointed the clan leader, responsible for making decisions on behalf of the group, such as navigating routes during our hikes. Much depended on successful group work. Although some aspects of the month were quite strenuous, we seemed to take the physical challenges in our stride and in my log there is frequent reference to the meals we prepared on the primus, a welcome shower back at the centre after a day's traverse of ridges, or swimming in lochs and rivers to cool off, and being grateful to get our heads down for sleep after a long day's exertion.

I recently re-read that log-book, some 54 years after I had written it. I can still recall many great impressions from my month there which I didn't document. I can't recall any of us boys having a camera so I have no photos from this time. I'm so grateful for this amazing opportunity which helped shape a lifelong interest in the outdoors, hill-walking and in wildlife which I maintain to this day.