Success!
Thank you for donating to The Outward Bound Trust!. Your first payment has been authorised and your subscription has been setup!
If you need to change your subscription details, please call us on +44 (0) 1931 740 000.
Failed!
Sorry, it looks like something went wrong whilst your payment was being processed. Please try again.
If you need help, please call us on +44 (0) 1931 740 000.
Virgin

Money

London

Marathon
run the Virgin Money London Marathon
If you're looking for an amazing challenge for a great cause - then you're in the right place! Join #TeamOB and know that your fundraising will make a huge difference to the lives of young people in the UK today.
Sunday 4 October 2020
The 2020 Virgin Money London Marathon has been postponed to Sunday 4 October. And we have a few places available!
If you'd like to run to raise vital funds for The Outward Bound Trust, please email Kristina to register your interest: kristina.spindler@outwardbound.org.uk. And don't delay - these places won't be available for long!

Run for Outward Bound and you'll get...
Full fundraising support and advice on successful ways to raise your sponsorship
A full training programme and email coaching advice
An Outward Bound running vest and t-shirt
Two great cheering spots for friends and family to support you on the day
A fantastic reception near the finish line with food and drink for all runners
A free sports massage to help you recover after the race.
Why run for us?
The Outward Bound Trust is a charity with a difference. Our mission is to help young people to defy their limitations through learning and adventure in the wild.
Over 25,000 young people come on an Outward Bound programme every year. We use the mountains, lakes and rivers on our doorsteps to develop skills such as confidence, self-motivation and resilience. Skills that young people need to succeed in education, work and throughout their life.
You can help us
With 1 in 10 young people aged 16-25 in the UK not in education, employment or training our work has never been more important.
Join #TeamOB and run the Virgin Money London Marathon for Outward Bound. You can help us to change young people's lives for the better.
Register your interest for 2021. Or if you have any questions please email Kristina or call 020 3301 6478.



Register your interest for 2021
Fill in this short form if you're interested in running the Virgin Money London Marathon in 2021 to raise money for Outward Bound. We'll then be in touch with more information later in the year. Please note: completing this form and registering your interest does not guarantee you a place.
Supporting you every step of the way
Excuse the pun, but taking part in any running event is a marathon and not a sprint! And we know that lots of people can find the fundraising as challenging as the running. Our aim at Outward Bound, is to make your life as easy as possible by guiding you through the 'ins and outs' of training and fundraising.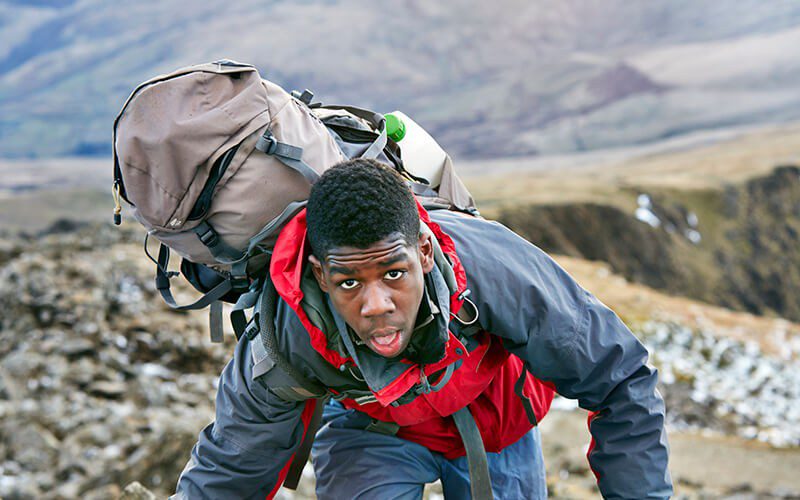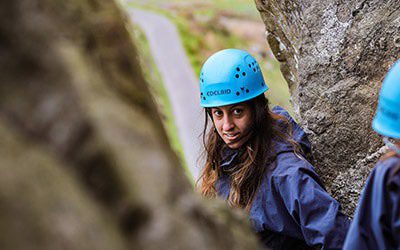 Join #TeamOB
Together we can make a difference