Success!
Thank you for donating to The Outward Bound Trust!. Your first payment has been authorised and your subscription has been setup!
If you need to change your subscription details, please call us on +44 (0) 1931 740 000.
Failed!
Sorry, it looks like something went wrong whilst your payment was being processed. Please try again.
If you need help, please call us on +44 (0) 1931 740 000.
HELPING YOU TO IMPROVE YOUNG PEOPLE'S WELLBEING THROUGH LEARNING AND ADVENTURE IN THE WILD
Young people's wellbeing remains a major concern.
Reports show the UK has some of the lowest levels of wellbeing compared to other European nations. Figures also show a decline in happiness coupled with increasing stress, anxiety and worry.
It's our mission to develop young people to flourish and thrive in life, no matter their circumstances or background. We work closely with schools, youth organisations and early careers providers to achieve this.
Our adventures in wild places naturally promote wellbeing. We push young people outside their comfort zone to enable them to develop strategies to both feel good and function well.
This helps young people to achieve more at school, be productive at work and contribute their best to society.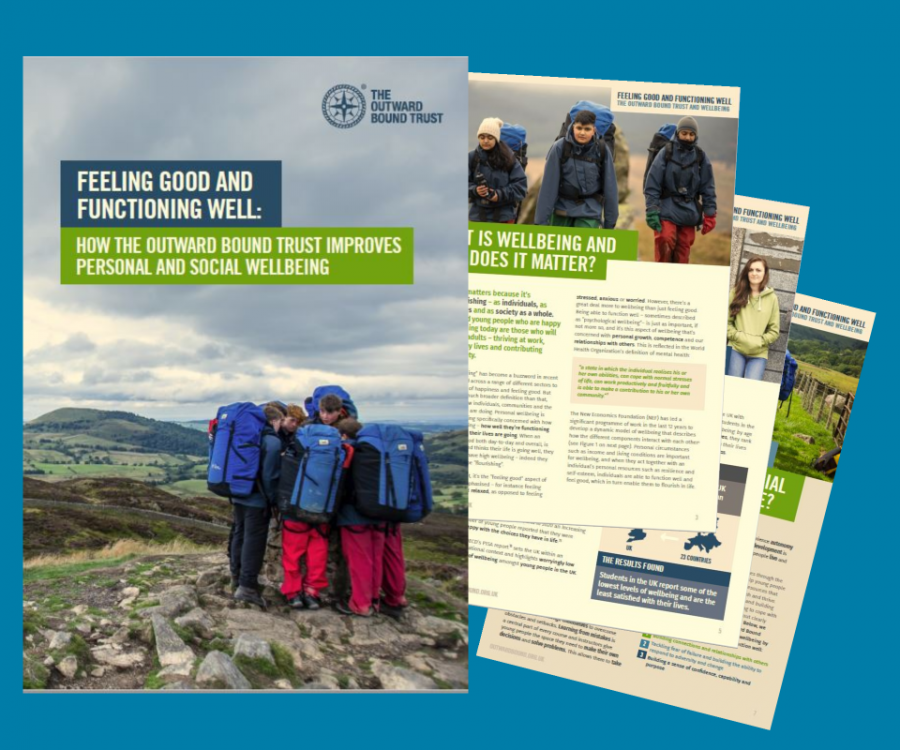 Find out more about how we support young people's wellbeing.

Read our free impact paper which explains how learning and adventure in the wild can improve young people's personal and social wellbeing.