our work changes lives. it's why we exist.
But we can't do what we do without our supports, donors and partners. Together we make a significant difference to the lives of young people living in the UK today.
Head or heart - why support us?
First things first... do you follow your head or your heart?

Whatever your preference, Outward Bound covers both. For now, we've narrowed the reasons to support us down to two (in no particular order).
What we do is really needed in UK society today
It's never been easy being young. In today's world, political and economic uncertainties are affecting future prospects. And that's without all the other barriers that can stop our young people from leading healthy and happy lives. Evidence shows physical health is at risk with increased obesity stats, their wellbeing is in decline and mental health issues are on the rise. Then there's the fact that they've been bombarded with information every minute of every day since they were born, yet they don't learn the skills needed at work. What's more, those from poorer backgrounds are doubly disadvantaged – they reach lower levels of educational attainment and are more likely to experience mental and physical health issues than those from richer backgrounds.

That's where we come in. At Outward Bound we help young people to defy their limitations. Because, perceived or real, our limitations can hold us back and stop us reaching our full potential. Young people leave Outward Bound with skills for life – confidence, resilience and motivation to succeed. Most importantly they take away the most important lesson they could ever learn: to believe in themselves.
We know what we do has measurable impact, for months and years

A bold statement, but one we stand by.
The evidence presented in our Social Impact Report is taken from our own evaluations, independent studies and testimonials from participants, parents, teachers and employers. The findings from data we have collected from participants has been externally verified.
This gives a clear indication that young people who take part in an Outward Bound course while they are in school or as an apprentice or graduate develops skills such as:
Confidence
Resilience
Teamwork and leadership
Planning and Goal Setting
Our evidence shows that these skills and behaviours are gained by young people after their course and for months and years that follow.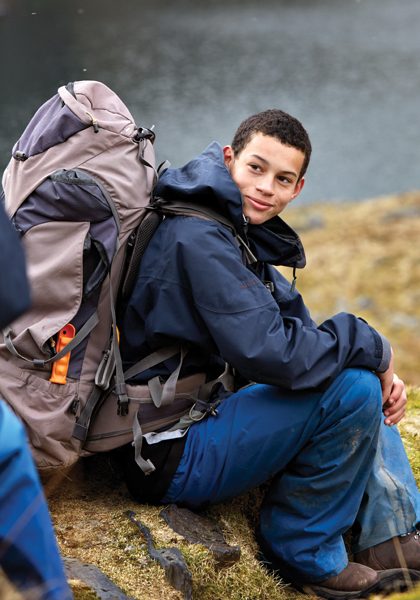 Why the Brecon Beacons?
Our decision to focus our search on the Brecon Beacons is about our need to bring together three core elements that make us unique. And most importantly, the three elements that deepen the impact of our work with young people.
Find out more
Make it happen
We need to raise £10-12 million to make this ambition a reality. If you are interested in finding out more about the ways you can support us. Or to get regular updates on our progress.
Contact us